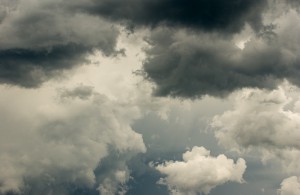 While this is not a financial or investment blog, and this post is only indirectly related to my photography, as a major user of Adobe products, primarily Lightroom and Photoshop, the corporate strategy and decisions taking place at Adobe impact how and if I buy and use their products. Last year Adobe embarked on an aggressive and risky strategy of offering it's Creative Suite of products on a bundled subscription basis on the "Creative Cloud," in addition to offering the products, at least for now, on a individual product-by-product purchase basis. There are 16 programs in the Creative Suite and additional programs like Lightroom are part of the Creative Cloud subscription offering.
Since Adobe introduced the initial Creative Cloud offering earlier last year, it has been highly successful with over 325,000 subscribers and approximately 10,000 new subscriptions each month and the number has been accelerating. Because I only use a small handful of Adobe's products, it makes sense for me to buy them individually. There is no reason for me to pay for access to almost 20 programs (even at a highly discounted subscription price) when I need less than 5. That is, as long as Adobe "allows" me to purchase them individually.
So what's the big deal? Well, for Adobe, offering their products through a monthly or annual downloadable subscription is a multi-billion-dollar undertaking. The Adobe Creative Suite of products represents $2 billion of annual revenues. Adobe is looking to generate a steadier revenue stream and if successful, the subscription model can accomplish this. For us lowly photographers using Photoshop and possibly Lightroom, the real implications have yet to be seen.
An interesting, and possibly disturbing announcement was made in December, when Adobe announced a number of Photoshop feature enhancements that, at least for now, are only available to Photoshop Creative Cloud subscribers. For example, for Creative Cloud subscribers ONLY, Adobe provided an update with smart filter support for "liquify" and the "blur gallery," added conditional actions, enhanced the crop tool, added web design capabilities and with the extended version of Photoshop, added 32 bit color capabilities. While there are some regulatory issues relating to updates of released software that evidently don't apply to subscription-based software, it's a good thing these newly released enhancements are of little interest to me. Had the enhancements been features that would have significantly improved the efficiency or capability of my image editing I would be VERY unhappy. But what if the next group of announced enhancements are significant for photographers? Whether these enhancements will ultimately be available to non-subscription users remains to be seen. To my knowledge, Adobe has said nothing about this topic.
As a public corporation, Adobe can obviously change its strategy as it sees fit. Their main market for the Creative Suite is not the photographer, but the graphic designer. I guess we'll find out just how important the photography market is to Adobe!