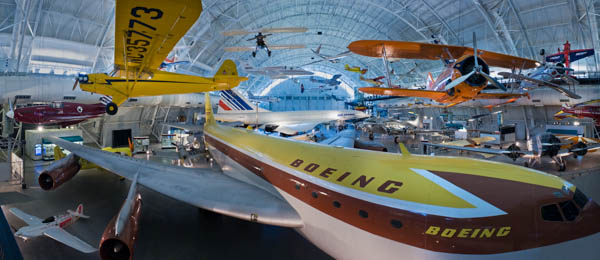 Because of recent TSA changes in how your electronics, specifically your camera equipment and accessories (those larger than a cellphone) will be handled, I decided to begin this mini-blog series with ways to reduce stress at the airport. In Part II of the series we will discuss other important ways to reduce the stress of photo travel.
Is it just me, or has traveling by plane, to an interesting and exciting photography location become an increasingly frustrating and stressful experience? Is it the smaller and smaller airline seats and less available overhead space because of checked baggage charges? Is it that I'm getting older and less patient (no, it couldn't be that!)? Is it my constant internal struggle deciding what cameras, lenses, and accessories to take with me; which backpack or rolling case or belt system; which camera system? Yes, I know I have too much gear and every time I travel deciding what to take is a nightmare! What can we do to reduce the stress of traveling long distances to chase those allusive award-winning photographs?
I'm notorious for getting to the airport hours before departure time. In the Washington, D.C. area where I live, depending on the traffic, the travel time to any of the three local airports can vary significantly. I would much rather get to the airport early, grab a snack or just chill out. I'm sure it's happened to each of us, but having to run through the airport, trying to quickly get through the security lines and get to the gate before the plane door closes is an incredibly stressful experience. I hate it so much, I'll get to the airport hours early, just to avoid the stress at the beginning of my photo trip.
Newly introduced TSA regulations are going to make traveling in the U.S. with camera equipment a true hassle for photographers! In the coming weeks, (and at a few "test" airports right now), if you're traveling through ANY U.S. airport, you will have to remove all electronic devices larger than a cellphone (i.e. laptops, tablets, cameras, etc.) from their bag(s) and place them in a separate bin during security screening where they will be carefully examined. I can't imagine this won't slow down security screening and increase the risk of damaged, lost or stolen equipment. I typically travel with a laptop, multiple camera bodies, lenses and accessories. Having to juggle and possibly unload the contents of my laptop case and my (usually) rolling camera case under the new rules will not be fun. Fortunately, there is an easy and relatively inexpensive way to reduce the stress of your TSA experience. In the U.S., these new security measures do not apply to passengers enrolled in TSA Pre✓® (TSA PreCheck). That means you won't have to remove your shoes, belt, light outerwear or remove liquids or electronics (including laptops and cameras) and put them in a separate bin for additional screening.
You can apply online for "TSA Pre✓®" . You'll pay an $85, 5-year fee, go through a government background check, and are interviewed at a designated airport. This enables you to use these expedited TSA Pre✓® screening lines. If you travel even just a few times a year by plane, this is a no-brainer for photographers!
TSA Pre✓® is currently available at 200 airports with 37 airlines participating in the program. You can see the full list of airlines on the TSA website, but beware. A friend recently traveled on AirFrance and AirFrance is not a participant in TSA Pre✓®, which means he couldn't use the TSA Pre✓® lines.
Also worth considering is "Clear", which will speed you around the security lines in a limited, but growing number of U.S. airports. Clear will work along with TSA Pre✓® in the Clear designated airports, so you avoid the security lines AND you don't have to separate your computers, electronics and cameras.
If you do a lot of international travel, returning to a U.S. airport can be a huge hassle. At times the lines at Customs are quick and efficient, and at other times a turtle would move faster. It can be especially frustrating and stressful if your airport of first entry into the U.S. is not your final destination and you're trying to get through Customs to then go to your next departure gate. If you do much international travel it is definitely worth checking out "Global Entry", which will reduce the time and stress of those waits in the customs line.
Stay tuned for the next post which will discuss reducing travel stress related to lost, damaged equipment and luggage, taking along the essentials, shipping equipment ahead of your travel, being prepared for all types of contingencies, and much, much more!