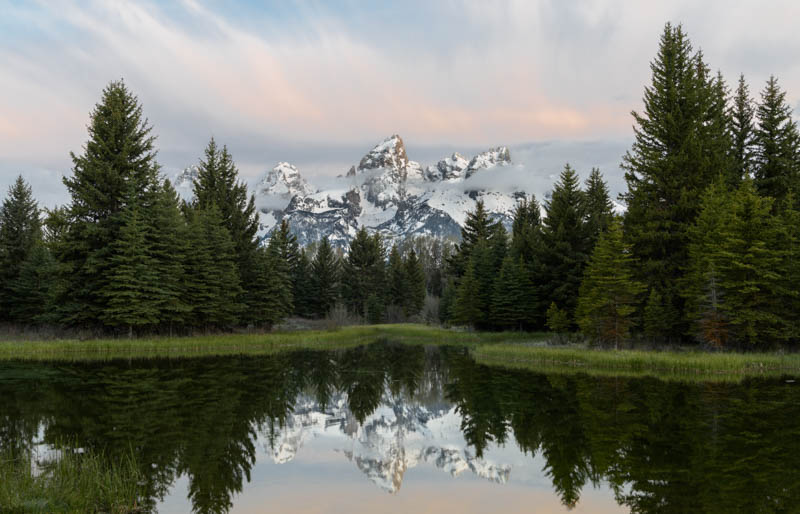 It's hard to believe that the summer is almost over and it's time for me to begin teaching my favorite three subjects, Lightroom, Photoshop and Printing! I hope this has been a photographically productive summer for you! When I'm not out shooting or back in my studio processing and printing images, my next favorite thing about photography is sharing my enthusiasm, knowledge and experiences in the classes and workshops I teach and working with individuals or small groups in customized one-on-one sessions.
For me, photography learning never ends and that's one of the most enjoyable things about photography. If we don't constantly hone our craft, our skills and our vision, we grow stale. As photographers, we spend thousands of dollars on equipment and photo travel, but often neglect continually building the skills that will truly make us better photographers with the ability to make even higher quality images and prints.
One-on-One Instruction
In addition to the classes and workshops mentioned later in this post, I actually spend more time working one-on-one with photographers, helping with whatever areas photographically they would like to improve:
-1- improving basic camera skills,
-2- defining and refining their photographic vision,
-3- conceiving and working on projects,
-4- creating and refining bodies of work and exhibits,
-5- deciding on the most appropriate equipment for their photography needs and goals
-6- honing that most critical area of self-critiquing,
-7- optimizing images with Lightroom and Photoshop,and
-8- translating the photographer's vision of the image into that perfect print
If you would like to know more about my one-on-one sessions, just email me!
Workshops and Classes
On my website I've just posted the "classes and workshops" that I will be teaching over the next number of months. Here are the highlights: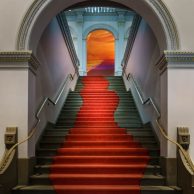 Photoshop CC Essentials for Photographers – Adjustment Layers, Curves and Masks
September 15th, 2018
The three Photoshop tools that I use in editing each and every one of my images are adjustment layers, curves and layer masks. If they are not an important part of your image editing, and you'd like to take your image editing beyond where you are, gaining a thorough knowledge and understanding of adjustment layers, curves and masks is the answer. More information about "Photoshop – Adjustment Layers, Curves and Masks" can be found "HERE."

Lightroom Classic CC Masterclass
September 29th, 2018
If you are an experienced Lightroom user and want to take your Lightroom skills to the next level, this workshop is for you. Limited to just 6 attendees, this is a hands-on workshop in my studio and will go far beyond LR's basic capabilities. Many LR tips and tricks will be covered and you will be able to try and practice some of these new techniques. Lightroom Classic CC is all about image processing and image organization. You will learn many advanced techniques and capabilities of this incredibly powerful and efficient image management and image editing program even if you consider yourself an experienced LR user. More information about the "Lightroom Masterclass" workshop can be found "HERE."


Lightroom Advanced – Importing and the Develop Module
October 6th, 2018
The two most used LR capabilities are the "Import" and "Develop" functions. "Importing" brings information about your images into LR's catalog, and "Develop" is the incredibly powerful image editing module. This small, hands-on workshop is for current LR users who would like an in-depth refresher on image organization, importing and the Develop module and who feel that they are just not taking advantage of the full image editing capabilities of this software. They may be relatively comfortable with early versions of LR but not up-to-speed with the some of the nuances and enhancements in more recent versions. Intermediate and more advanced Lightroom users have found this workshop valuable because of the many tips and tricks that are shared. There are many advanced features of the Develop module that can make your average image into an outstanding photograph. More information about the "Lightroom Import and Develop" workshop can be found "HERE."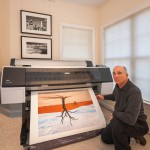 Printing – Making the Fine Art Print
October 27th, 2018
In this age of the internet and smart phones, the darkroom has all but disappeared and fewer and fewer prints are being made. I don't believe the true beauty of the photograph can be seen until a quality print is made. This mini-workshop will help users get the most out of their digital printers and printing materials. The quality of the print is directly related to one's knowledge of image processing and image preparation prior to printing. We will cover printing through Photoshop, as well as the amazing printing capabilities of Lightroom. More information about "Printing the Fine Art Print" can be found "HERE."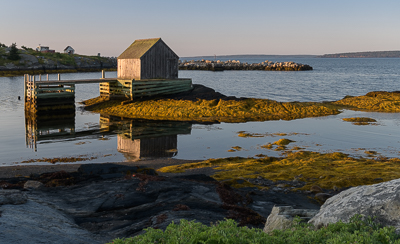 Lightroom Classic CC Intensive
November 9th, 10th, 11th, 2018
Lightroom (LR) is THE software program of choice for both organization and management of your thousands, or tens of thousands of digital images, as well as for image editing. If you're new to LR, and want to learn how to properly setup and use this program, you will leave the workshop with a full understanding and hands-on experience using this extremely powerful, but user-friendly software. The biggest mistake I see is photographers who think they can learn LR by watching Internet videos. Trust me, you can't! If you've been using LR, but not taking full advantage of all of its power, you will gain a greater in-depth knowledge of LR and learn many of the short-cuts and tricks that will enable you to become a power-user of this amazing program. More information about the "Lightroom Classic CC Intensive" workshop can be found "HERE."